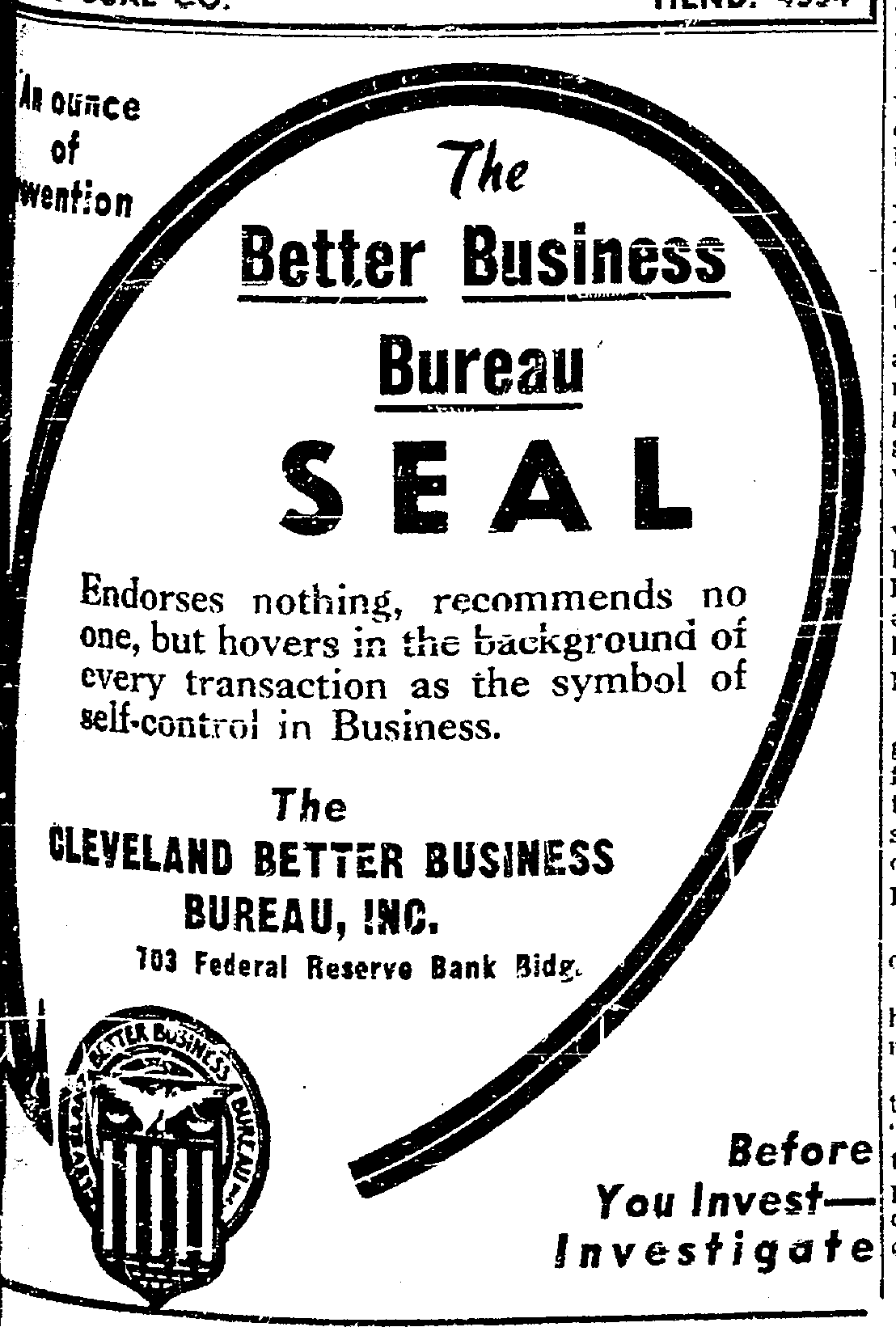 To become a BBB Accredited Business is no small feat. It means the company has met Accreditation Standards such as BBB Code of Business Practices and Standards for Trust as well as a thorough inquiry into the company's background and references.
BBB Accreditation is both an honor and a duty and promise to hold one's self and company to a higher set of standards.
On the start of our 100th year, we are choosing to honor both area companies that have been in business over a 100 years and companies who have been Accredited for 50 years. You may see that there is overlap between the two lists! Obviously is is quite an accomplishment. How many companies can say they have been around 100 years or that they have been dedicated to promoting trust in the marketplace for 50?
Centennial Honor Roll - Recognizing businesses that have been BBB supporters for 50 years or more!
Century Club – Recognizing businesses that have been established in the Cleveland area for 100 years or more!